These are the members of my family that have webpages: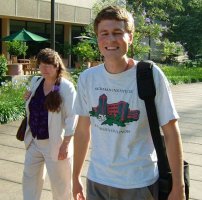 My father is a retired Mathematics professor who worked at Math Department at the UIUC. As one of the cofounders and owners of Wolfram Research, Inc, he helped write the first version of Mathematica. He taught me to understand Math when I was young and that is what made me good at it.
My older brother and I work together at Pololu.
My grandfather.
My grandstepmother is a real estate agent.
I used to live 3.5 miles from cousin Beth, but now it is more like 5000!
The Reams operate Ream's Elburn Market, an award-winning meat store in Elburn, Illinois. I like their bier sticks!
More information is available at the The Grayson Family site.

dg_end() ?>